International Combustion (India) Ltd, promoted by International Combustion (Holding) (ICHL), UK, which was taken over by Northern Engineering Industries, was incorporated as a private limited company. It was a 100% subsidiary of ICH. The company manufactures and markets automobile and industrial equipment. It operates its business through two segments: Mineral & Material Processing & Handling Equipment and Geared Motor and Gear Box. The Mineral & Material Processing & Handling Equipment segment engages in mineral, material processing and other handling equipment. The Geared Motor and Gear Box segment engages in gear boxes and other automobile products. The company products which include, vibrating screens and feeders, cone crushers, bulk material handling equipment, mining haulages, Raymond grinding mills, air classifiers and flash drying systems and geared motors and gear boxes. International Combustion (India) was founded on April 22, 1936 and is headquartered in Kolkata, India.
The company serves all the major core industries including mining, steel, cement, petrochemical, construction, sugar, power, textile, paper, rubber, pharma, chemicals etc. The company has served to an esteemed set of clientele that includes industry leaders such as Sail, Tisco, JSPL, Essar Steel, Amtek, Ashok Leyland, NMDC, Hindustan Zinc, ACC, Madras Cement, NTPC, Bayer, Dabur, Borosil, EID Parry, HUL, Marico, L&T, McNally Bharat, Thermax, Simplex, Alfa Laval, AP Paper Mills, MRF, Andhra Sugars, Cadbury India, Britannia, Nestle, HLL, Tata Chemicals, Reliance, Laxmi Machine Works, TNPL, Nevyeli Lignite, Nirma, P&G, etc. We believe, the diversified industries as its customers, not only provides ICL wider exposure, but also keeps the company isolated from the risks of slowdown in a particular sector/industry.
Fully equipped manufacturing facilities at Calcutta, Nagpur and Aurangabad ensure total control over production and product quality. IC's products are characterized by high availability, low operating cost and energy consumption and protection of the environment. High quality products and continual search for peak technical performance, IC's strong marketing and service organization spread over the country assures quick and direct contact with customer during all phases- Consultation. Contractual negotiation, followed by execution and after sales services. Company has offices at Bangalore, Chennai, Hyderabad, Mumbai, Delhi, Nagpur, Pune, Vadodara & Kolkata, with employee strength of 500.
Foreign technical collaborations and licensing agreements with world leaders in the respective product groups have ensured manufacture of premium quality equipment, alongwith core focus on :-
Technology Absorption & Research & Development
– The company has always been recognized as technology leader in the area of operations and this has helped the company to continually expand the business, both in India and abroad, this trend is expected to continue in future also. Several steps have been taken to improve the efficiency of the equipment's presently manufactured by the company, which resulted in substantial increase in the productivity of the end users, in future also the company is planning for continued up-gradation program of their product range to match with international standard from time to time, which helps company to remain competitive against cheap products which are less adaptive to local requirements.
Company takes full advantage of complete absorption of latest technology received from the Globally renowned, leader of their industry Licensed Partners and implement the same commercially, which helps company to match the quality of their products with the international standard at competitive pricing.
The engineering division (MMPHE) has few products of huge significance such as screens, feeders and others which are being supplied to steel (including SAIL, TISCO) and cement industries. The company enjoys leadership position in the above products with nearly 70% market share. Further, the product offerings include Sugar Graders / Sizers which is said to have pioneered by the company and thus commands a dominating position in this industry
Licensing partners of International Combustion are GLOBAL LEADERS, and as below :
In 1961, the company started its manufacturing activities, and presently has three business divisions, viz
Heavy Engineering Division (Nagpur & Kolkata Factory)
Vibratory Equipment : Grizzly Screen Feeder, Linear & Circular Motion Screen, Mogensen Sizer (Sizers, Sizer 2000, Bar Sizers & Vibro Bar Sizers), Omni Screen, Flip Flop Screening Machines, Vibrating Feeders (Mechanical Feeders & Electromagnetic Feeders), Vibration Exciters, Polyurithine & Rubber Screen Decks & Liners & Monitoring Systems for Electronic Vibrating Machines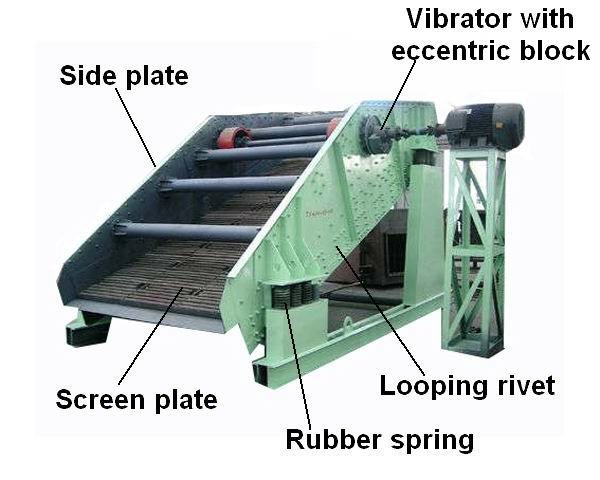 Grinding Mills Classifiers for Drying Systems : Raymond Roller Mills, Raymond Impax Pulverizers, UFG Vertical Mills, Turbine Air Classifiers, Mechanical Air Seperators
Bulk Material Handling : Spiralling Belt Conveyors, Scooping Belt Conveyors, Girdle Pocket Elevators, Apron Feeders, Haulages.
Crushers : Jaw Crushers, Cone Crushers, Vertical Shaft Impactor, Roll Crushers.
Rotary Drum Dryers / Coolers : Mozer Drum Dryer & Cooler, Allgaier Process Fluidised Bed Plants
Bauer Gear Motors Division (Aurangabad Factory)
B2000 Series : Shaft Mounted Geared Motors, Roller Tabled Geared Motors
G96 Series
Being a leading suppliers of high quality Bauer gear motors & gear boxes with extensive success in Mill Table, Rolling Mill, Bottling Plant, Conveying Packaging, Water & Waste Water Technology, Environmental Technologies & Textile Printing, Packaging, Crane Application, Etc.
Utilizing Bauer's application and expertise customers can work with them to choose the correct gear motor manufacturing facilities that enable them to deliver a complete solution to fit all type of environment and demands. With in-house motor manufacturing facilities specialized motor characteristics can be designed and optimized to cater with precision exactly what the application demands. Fully crowned gear teeth provide the highest misalignment and torque ratings & smooth axial travel.
Project Plant Systems
Crushing, Screening & Conveying Systems for Iron Ore, Aggregate, Coal and other Minerals.
Project Division is well equipped for Design, Engineering with Electrical and Automation of complete Crushing Systems and equipment., Company's extensive experience in handling systems for Coal, Limestone, Iron Ore ,Aggregate and other minerals can give the customer the most effective solution. We can provide complete solution with supply of Structural and civil engineering, Erection & commissioning of the complete plant.
Tertiary Crushing and Sand manufacturing
VSI Crusher ensures product quality and specification to meet the Industry standards for combined Flakiness and Elongation Index, its also an ideal machine to manufacture Sand, which can be washed and segregated by our Mechanical Air Separator / Ecutec Turbine Classifier to remove unwanted micro-fines.
Grinding, Drying & Classification Systems
In Joint Venture with world leaders, ALLGAIER, company offer drying process based on Fluidized bed system and "MOZER system" rotating Drum Dryers. This includes complete solutions that represent combination of various drying processes as well as granulating and screening system. IC offers complete grinding Mill systems designed to pulverize and classify various kinds of materials including non- metallic Minerals, fertilizers, chemicals, etc. Application covers stones , waste / recycling, chemicals, food , mining(Coal/Ore), metallurgy, Plastics ,Pharmaceuticals etc.
Manufacture and Supply of Specialized Bulk Material Handling Equipment
Specialized Bulk Material Handling for intelligent solutions to suit even difficult to handle materials. They are categorized in particular by high economy proven under harsh service conditions and are environment friendly. The range of equipment covers Paddle Feeders(Slot Bin Extractors), Girdle Pocket Elevators, Spiralling Belt Elevators, Scooping Belt Conveyors, Belt and Pan Conveyors.
Business Outlook :
In last few years, there was steady increase in cost of raw materials and the increasingly unfavorable exchange rate, which used to be an issue of concern, the company has recognized this situation and has made efforts to minimize the impact of this on the business and performance for the future years. The company is now in comfortable position due to falling input prices, which are at multi year lows and stable exchange rate, thanks to the RBI.
In recent years to facilitate smooth recovery of sales proceeds, the company has adopted various recovery measures and th debtor management system have resulted in improvement in the liquidity position of the company.
The comfortable liquidity position arising out of retained earnings over the preceding few years has enabled the Company to meet all its capital expenditure out of internal generation. The surplus remaining after meeting the capital expenditure has been kept invested partly in Fixed Maturity Plans (F.M.P.) and partly in Fixed Deposit Schemes for short periods with various banks/finance Companies/ mutual funds.
The business environment has started showing certain improvement and company expects that the business environment will improve further during the current year. Joint Venture with Allgaier Werke GmbH, Germany for Mozer Type Rotary Dryers and Coolers has been formed during the year FY 14 and capital investment has been made by the Company for manufacture of these Dryers at Nagpur Plant and Company expect these hi-tech equipment and systems to make substantial contribution to the performance of the Company in the current and the future years.
The current average blended capacity utilization runs at around 50-55% and thus, the company can easily manage a turnover of Rs.200-230 crores with the existing capacities on a single shift basis.
The market demand for the products of Gear Box and Geared Motor Division has been increasing steadily during the last few years and the capacity enhancement undertaken by the Company in the recent past is expected to support the business growth in this area.
: This BSE Listed DEBT FREE business (FV Rs 10 paid up) at CMP of Rs 221 (Book Value Of Rs 392 per Share) is getting at close to 50% discount to its Book Value, is available at market cap of just Rs 55 Cr, Mcap to Sales ratio of 0.5 (Sales of close to 100 Cr in FY 14), Even in bad economic conditions, the company has paid dividend of Rs 5 per share, which is now reduced to Rs 1.5 per share due to capex.
The financial position of the company is very strong. It has very low equity of Rs 2.5 crore, of which 53% is held by promoters. Its Reserve & Surplus is 91 Crore against market cap of 55 Crore. Company also has Land & Buildings (factory & offices) which was acquired decades back, the value of which should be several times at current price.Nett block is at 29 cr as on 31-3-2014. Investment in Mutual Funds is 22 cr, 4.85 cr in FDs and Bank Balance.
The company is
DEBT FREE
and its spare land at Kolkata is nearly worth Rs 50 Crore (Rs 200 Per Share, means we are getting this debt free capital goods business almost at NIL Valuation) if monetized by the company.
As government is serious to provide Power 24x7 with the help of Locally Mined Coal, this has lead to coal block re-allocation at a faster pace, coupled with turn around in capital goods sector cycle, Being a Licensed Partnership with Global Leaders, this company is fully equipped with its products to take full benefit of Mining orders inflow.
With "Make In India" initiative, International Combustion to remain preferred choice of its International Partners for out sourcing their manufacturing activities from India.
With big investors paying huge premiums for companies like Elecon, Eimco , which had good run up in last few months, this company cannot remain hidden for long time, as it caters to the entire range of high growth Infra Sector, Road Building, Mining Sector and Capital Goods Sector.
Can target 400 in the near term.